Dr. Agnes de Dreuzy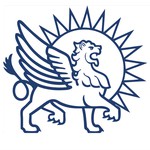 Agnes de Dreuzy is a French citizen who lives in Calgary, Canada. She is professor of Church history and ecclesiology at St. Mark's College. She holds her Ph.D in Church History from the Catholic University of America in Washington, DC and is also a graduate from the Institut d'Etudes Politiques de Paris, France, where she specialized in foreign affairs. Her research interests are interdisciplinary and include the history of papal diplomacy in the modern period, interreligious dialogue and diplomacy, and the ethics of war and peace. She is married and has two children.
Publications and Research
The Holy See and the Emergence of the New Middle East: Benedict XV's Diplomacy in Greater Syria, 1914-1922. Washington, DC: The Catholic University of America Press, 2016.
"Dignitatis Humanae as an Encounter between Two 'Towering Theologians,' John Courtney Murray S.J., and Yves Congar , O.P.," U.S. Catholic Historian 24 (Winter 2006): 33-43.
Yearning for a Universal Missionary Spirit: Pope Benedict XV and the Missionary Union of the Clergy. In Mission Makes the Church, ed. Fabrizio Meroni. Rome: Aracne, 2017.
Previous Appointments
Adjunct Assistant Professor of Church History at Catholic University of America
Professional Societies
Catholic Theological Society of America (CTSA)
European Society for Intercultural Theology and Intereligious Studies (ESITIS)