Linda Graham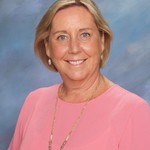 I was born in South Africa and began my elementary education in Durban with Dominican sisters and Oblate priests at Our Lady of Fatima convent school. I have now lived as many blessed years here in Canada. My husband, Ian, and I have three daughters: the eldest is married, lives in Victoria, BC, and graduated from UBC with a Masters of Physiotherapy. Her sister graduated from Northeastern University in Boston, US with a Communications degree and lives in North Vancouver. The youngest is also married and graduated from Michigan State University with a Finance degree. She presently works and lives in Chicago, US.
I taught Religion and English at Little Flower Academy for 11 years and then for 4 years at St. Thomas Aquinas Regional Secondary. Then, I had a strong calling to make a change from teaching and open a Catholic Christian bookstore in North Vancouver. I owned and ran Footprints on the Shore Books Music Gifts Ltd. for over two years and my learning curve was the steepest ever! Without a doubt, it was Prof. Stapleton's Organizational Leadership course at St. Mark's College that helped inspire the fortitude to embark on such a remarkable faith adventure/project. As well, I graduated with a Master of Religious Education degree here at St. Mark's in May 2015, and returned formally to teaching in January 2016 where I served a 5 month short term contract teaching senior English at Vancouver College. In September 2016, I officially returned to teaching as a full time senior English and Christian Ed. educator at St. Patrick Regional Secondary and I concurrently teach EDUC 410 at St. Mark's College as a sessional instructor.
God knows what the journey means and it is all part of His plan. As my special friend and mentor, Sr. Josephine Carney once said: "Faith does not always have the answers to our questions; it gives us the strength, courage, will and wisdom to live the mystery!"