Dr. Barbara Gribling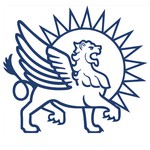 Dr Barbara Gribling is a historian of modern British cultural history from the eighteenth to the twentieth centuries. She has taught history at the Universities of St Andrews and York in the United Kingdom and has held research fellowships at Tel Aviv University and Durham University. Her teaching and research explore the culture, society and politics of late Georgian and Victorian Britain. More specifically, she is interested in the ways in which the Middle Ages was reinvented by groups ranging from royals to radicals in the period 1750 to 1939. Her book, on the image of Edward the Black Prince in Georgian and Victorian Britain considers negotiations of the late medieval past through royal reinventions and popular consumption.
Her current work examines children and their consumption of the medieval past through exhibitions, tourism, theatre, pageants, books, toys and games. She is writing a book on child consumers of medieval history, co-editing a collection, Pasts at Play: Childhood Encounters with History in British Culture, 1750-1914 and writing a series of articles on children's encounters with history from eighteenth and nineteenth-century board games to popular exhibitions. Her teaching draws on this work, aiming to give students a wider view of modern British culture and society alongside a familiarity with a range of sources from textual to visual. She will be teaching Britain and European Relations 1750-1850 (History 311) and 1850-1918 (History 312) in 2017-2018.
Education: PhD (University of York, UK), MA (McMaster University), BA (Hons) University of British Columbia