Dr. Paul Burns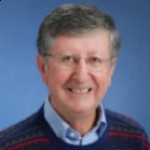 Title:
Director of Liberal Arts for Corpus Christi College
Discipline:
Early Christian Thought
"Grace does not repress or ignore nature but rather builds on it and expands it." Paul is teaching the course "Explorations in Catholicism" for Corpus Christi and he is serving as the Director of Liberal Arts. He is also teaching a course on Church History for St. Mark's College. For UBC he is teaching in the "Religion, Literature and the Arts" which is a Majors program he helped to start in 1995. He is also teaching a Religious Studies courses called "Prophetic Figure in the Christian Tradition". In addition he also served as a founding Tutor in the Humanities for Quest University Canada from 2007 to 2012.
Recent Publications:
Burns, P.C., A Model for the Christian Life: Hilary of Poitiers' Commentary on the Psalms (Washington: Catholic University of America, 2012)
Burns, P.C., editor, Jesus in Twentieth-Century, Art and the Movies (New York: Continuum 2007).
Burns, P.c., "Role of Rheotrical exempla in Augustine's City of God," Studia Patristica 38 (2001) 31-40.
Degrees:
PhD in Classics (University of Toronto)
B.Litt. in History of Christian Thought (Oxford)
S.T.B. in Theology (University of St. Michael's College)
MA in Classics (University of Toronto)