Dr. Peter Meehan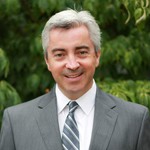 Dr. Peter Meehan is a native of Toronto, Ontario. He is a graduate of St. Michael's College School, administered by the Basilian Fathers, and from which he proceeded to complete his university studies, including undergraduate degrees in History and Education from the University of Toronto, a Master of Arts degree in History from the University of Windsor, and a Doctor of Education degree, also from the University of Toronto.
Following his early experience as a high school teacher, Dr. Meehan joined the faculty of the School of Liberal Arts at Seneca@York as a professor of Canadian History. He has since served as Chair of the School of Liberal Arts and Academic Partnerships at Seneca College, and as an adjunct professor of Church History for St. Augustine's Seminary in the Toronto School of Theology. In 2002, he defended his doctoral dissertation, "'Something Beyond Religion' – The Catholic Taxpayer's Association and the Ontario School Tax Question: A Study of Catholic Action in Education," which explored lay-Catholic activism during the 1930s in defense of Ontario's Catholic schools. Most recently, he served as Dean of the Faculty of Liberal Arts and Sciences at Seneca College, where he was responsible for the creation of a variety of new programs, as well as for developing groundbreaking liberal arts and science partnerships with York University and the University of Toronto.
Dr. Meehan is a past president of the Canadian Catholic Historical Association, and for five years served as Editor of the refereed journal Historical Studies (2002-2007). He has been commissioned by the Archdiocese of Toronto to write the biography of Philip Pocock, seventh Archbishop of Toronto. At the May 2011 meetings of the Congress of the Social Sciences and Humanities, he was awarded the Paul Bator Memorial Award for his article "'Purified Socialism' and the Church in Saskatchewan: Tommy Douglas, Philip Pocock and Hospitalization, 1944-1948."
Dr. Meehan and his wife Laura have four children: Peter Edward, Bridget, Claire and Rory.
Email: pmeehan@corpuschristi.ca