Dr. Adrienne Castellon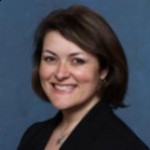 Title:
Faculty - Graduate Program
Discipline:
Educational Leadership
Adrienne Castellon holds a Bachelor of Arts from Simon Fraser University (1992), a Master of Arts in Leadership and Special Education from San Diego State University (1996), a Certificate in Adult and Continuing Education from the University of Victoria(2006), and a Doctorate of Education from Simon Fraser University(2010). She brings to Saint Mark's College a wide range of experience in education. Over the past 20 years, she has served in various capacities such as High School teacher and Department Head; English Language Instructor in Cochabamba, Bolivia; Education Consultant, CISVA; Instructor of International Teachers, Surrey School District; Elementary School Principal, CISVA; member of Principals' Executive, CISVA; Graduate Research Committee Member, SFU; Mentor for Education Masters K-12 cohorts, SFU; Peer Reviewer for Masters theses, SMC; Peer Reviewer, Canadian Council on Learning; External Evaluation team member, Ministry of Education; Advisory Board Member of Youth and Young Adult Ministry, RCAV; Board Member, Langley Child Development Society.