Dr. Adrienne Castellon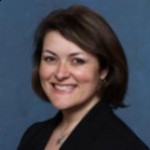 Adrienne Castellon brings to St. Mark's College a wide range of experience in education. Over the past 20 years, she has served in various capacities such as High School teacher and Department Head; English Language Instructor in Cochabamba, Bolivia; Education Consultant, CISVA; Instructor of International Teachers, Surrey School District; Elementary School Principal, CISVA; member of Principals' Executive, CISVA; Graduate Research Committee Member, SFU; Mentor for Education Masters K-12 cohorts, SFU; Peer Reviewer for Masters theses, SMC; Peer Reviewer, Canadian Council on Learning; External Evaluation team member, Ministry of Education; Advisory Board Member of Youth and Young Adult Ministry, RCAV; Board Member, Langley Child Development Society.
Degrees:
Doctorate of Education from Simon Fraser University (2010)
Certificate in Adult and Continuing Education from the University of Victoria (2006)
Master of Arts in Leadership and Special Education from San Diego State University (1996)
Bachelor of Arts in French and History from Simon Fraser University (1992)
Dissertation:
Enhancing the Involvement of Parents in the Mathematics Education of their Elementary School Children
Publications:
Castellon, A. (2006) Parts of Speech, Adapted Writing Responses Book, Davies and Johnson Associates Ltd., White Rock, BC
Castellon, A. (2005). 'Teachers and School Administrators becoming more Appreciative in Their Outlook'. Appreciative Inquiry Practicioner. Anne Radford Publishing: London, England. pp 19-22.
Castellon, A. (2003) Colonies in the Wilderness, Adapted Writing Responses Book, Davies and Johnson Associates Ltd., White Rock, BC