Dr. Christine Younghusband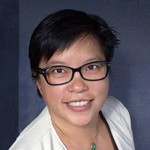 Dr. Christine Younghusband teaches CALR 526: Curriculum, Assessment and Evaluation in Catholic Schools. She has appreciated the opportunities for innovation and creativity in the delivery of this course in past years and she is excited to deepening and broadening her pedagogy in higher education at St. Mark's College.
Dr. Younghusband completed her Doctor of Education at Simon Fraser University in Educational Leadership in 2017. Her dissertation titled, "The Professional Learning Experiences of Non-Mathematics Subject Specialist Teachers: A Descriptive Study" captures her research interests in mathematics education, professional learning, and subject acquisition. She is also interested in teacher education, educational leadership, and formative assessment.
Dr. Younghusband is a former secondary mathematics teacher with 16 years of experience in BC public schools. She served two terms as a school trustee and contributed to BC's Redesigned Curriculum as a member of the Math K-9 Curriculum Development Team. Currently, she is an independent educational consultant and Assistant Professor at the University of Northern British Columbia (UNBC).
Education
EdD - Educational Leadership - Simon Fraser University, 2017
MEd - Curriculum and Instruction - Simon Fraser University, 2001
BEd - Secondary Education - University of British Columbia, 1994
BSc - Chemistry Major, Mathematics Concentration - University of British Columbia, 1993
Publications
Laitsch, D. & Ho Younghusband, C. (2019). British Columbia School Trustee's Use of Research and Information Seeking in Decision Making. Canadian Journal of Educational Administration and Policy. 188. p. 2-14.
Younghusband, C. (2018). The signal: Questioning pedagogy. Signals of Change. Canadian Education Magazine. EdCanNetwork. 58 (1). p. 27.
Previous Appointments
Sessional Instructor, Simon Fraser University (2016-2018)
Professional Societies
British Columbia Association of Mathematics Teachers (BCAMT)