Katie Gemmell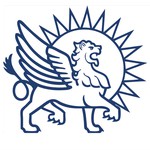 Katie Gemmell is a PhD Candidate studying under Professor Penney Clark at the University of British Columbia. Her research interests include curriculum history, history of Catholic education, and philosophy of education. Prior to graduate work, she taught senior social studies and history in the Catholic Independent Schools of the Vancouver Archdiocese. She is managing editor of Historical Studies in Education/Revue d'histoire de l'éducation and secretary/treasurer for the Canadian History of Education Association/Association canadienne d'histoire de l'éducation (2018-2020).
Select Publications
Penney Clark, K. M. Gemmell, and Mona Gleason. "Historical Studies in Education/Revue d'histoire de l'éducation: A Journal's Journey from Past to Present." Scholarly and Research Communication 9, no.1 (2018): 1-11. DOI: 10.22230/src.2018v9n1a286.
Penney Clark and K. M. Gemmell. "'The school book question is a farce': Free Textbook Provision in Nova Scotia, 1864-1944." Acadiensis XLVI, no.2 (Summer/Autumn 2017): 59-87.
K. M. Gemmell. Review of Progressive Education: Revisioning and Reframing Ontario's Public Schools, 1919-1942 by Theodore Michael Christou. Education Matters: The Journal of Teaching and Learning 4, no.1 (2016): 110-112.
K. M. Gemmell. Review of Catholic Education in the Wake of Vatican II edited by Rosa Bruno-Jofré and Jon Igelmo Zaldívar. CCHA Historical Studies (forthcoming).
Education
Ph.D. Candidate, University of British Columbia, 2014-2019 (expected)
MA, University of British Columbia, 2012-2014
Select Awards
Doctoral Fellowship, Social Sciences and Humanities Research Council of Canada (2015-2019)
UBC Four-Year Fellowship (2015-2019)
Outstanding Master's Thesis Recognition Award, Canadian Association of Foundations of Education (2015)
Joseph-Armand Bombardier CGS Master's Scholarship, Social Sciences and Humanities Research Council of Canada (2013 – 2014)
Professional Societies
Canadian History of Education Association
Canadian Catholic Historical Association
Canadian Society for the Study of Education
Current Research Project
My doctoral thesis, "The End of a Missionary Era: Sisters of St. Ann in Catholic Schools in the Vancouver Archdiocese, 1958-1977" builds on my MA thesis, "The Impact of Progressive Education on Roman Catholic Schools in British Columbia, 1924-1960" (Gemmell 2014). In the 2017-2018 school year, approximately 22,162 students were educated in British Columbia's Roman Catholic schools, representing nearly a third – and what has historically been the largest proportion – of the more than 1 in 10 pupils who attend independent schools in the province. In spite of ongoing public interest and partial government funding for Catholic schools since 1977, very little academic research has examined the historical development of Catholic education.* Over the past few decades, scholars, journalists, and individual citizens provincially, nationally, and internationally have debated government funding for private/independent schools, questioning their values and contributions, and with particular attention to Catholic schools. My research explores the underlying question of the distinctiveness of Catholic education in British Columbia in a period characterized by significant change. The Catholic population in British Columbia dramatically increased in the postwar period, resulting in the expansion of the school system and the laicization of Catholic school leadership and teachers. At the same time the Second Vatican Council (1962-1965) brought the hitherto predominantly religious teaching force, and the Catholic Church itself, into dialogue with the modern world. This study provides historical context for the curriculum, pedagogy, teaching personnel, students-served (Catholic and non-Catholic, and including Indigenous), administrative structure, and relationships to the community and the state, of Catholic education. This research is supported by the Social Sciences and Humanities Research Council of Canada.
*Government funding for Catholic schools in British Columbia has a unique history relative to the rest of Canada. Within a year of joining Confederation, British Columbia passed the Public School Act (1872). Section 93 of the British North America Act (1867) had given provinces exclusive rights over education, but stipulated that minority denominational school systems operating at the time of union be protected. Although the Oblates of Mary Immaculate and the Sisters of St. Ann had already established Catholic schools in British Columbia in the 1850s, the provincial government, committed to an ideal of secular public education, elected not to legally recognize Catholic schools or grant them protection under the provisions outlined in the Constitution. Catholic schools petitioned the provincial government for funding until the Independent School Support Act was passed in 1977. Since 1989, Catholic schools have received 50 percent of the public school per pupil operating grant of the school district in which each school is located.