Dr. Michael Dallaire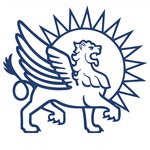 I was born in 1955, the third of four sons of Doreen Leblond and Maurice Dallaire. Born into a Canadian military family was in keeping with my ancestral Celtic roots for the frequent moves early in life prepared me for a life of peregrinatio—wandering—and the practice of engaged spirituality. Throughout my life I have been fortunate to have lived in many places across Canada and to serve as a chaplain in various settings, the majority of those being within Catholic education. Some of my most important learning came from walking with those on the margins of society when I served for three years as an ecumenical chaplain in two of Ottawa's public housing projects. In 1986 I married Erin my 'anamchara', soul friend, who continues to be my companion on the way of life.
Summoned to reflection as well as action, I've actively pursued the intellectual life by formally studying history, theology, education, and philosophy at several Canadian universities and by continuing my learning through daily study.
My first book, Contemplation in Liberation: A Method for Spiritual Education in the Schools, 2001 seeks to provide a new way of educating for the traditional method of contemplation in action. My second book, Teaching With The Wind: Spirituality in Canadian Education, 2011 weaves my personal experience with theory in order to promote public discourse on civic spirituality. My third book, Sojourner Poems, a slim collection of poems, was published in 2017.
I've taught at the secondary level and the university level and I have been involved, in fact continue to be involved, with the formation of educators and leaders. While now retired as a teacher and chaplain I continue to teach about spirituality in dialogue with the issues of our age. While researching and writing I occasionally teach at St. Mark's College in Vancouver.
In the beginning, our Creator gifted us with an abundant natural world, one which our world's Indigenous Peoples have actively engaged with for millennia. In communion and solidarity I work from Vancouver, BC traveling when necessary to promote reflection on engaged spirituality. In addition to the practice of 'home economics', I enjoy walking, hiking in the mountains, water colour painting, and gardening.