Dr. Naoko Kato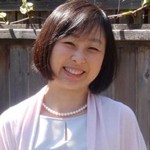 Naoko Kato has taught Asian Canadian and Asian Migration courses at the University of British Columbia and Simon Fraser University. A former Japanese-language librarian at the University of British Columbia, she currently works for the North American Coordinating Council on Japanese Library Resources.
Her dissertation, Through the Kaleidoscope: Uchiyama Bookstore and Sino-Japanese Visionaries in War and Peace is a transnational story of a bookstore in Shanghai, run by a Japanese Christian, frequented by Chinese customers during the war with Japan. Her current research interests include the use of Japanese-language sources in writing Japanese-Canadian history.
Education
PhD History (East Asia), University of Texas at Austin
MS Information Studies (Archives), University of Texas at Austin
MA Educational Studies (History of Education), University of British Columbia
Graduate Diploma in Education, University of Western Australia
BA Comparative Culture, Sophia University, Tokyo
Select Publications
Kaleidoscope Shanghai. Hong Kong: Earnshaw Books, forthcoming.
"Uchiyama Bookstore: Sino-Japanese Cultural Exchanges in the Midst of War," in Jonathan Henshaw, Craig Smith, and Norman Smith, eds., Translating the Occupation: The Japanese Invasion of China, 1931–45. Vancouver: UBC Press, 2021.
T.R. Grunow; N. Kato. Digital Meijis: Revisualizing Modern Japanese History at 150. Vancouver: University of British Columbia Library, 2018.
"Reviewing Meiji via Japanese-Canadian Connections," Meiji at 150 Digital Teaching Resource, 2018.
"Postwar Japanese Texans" in Asian Texans: Our Histories and Our Lives edited by Irwin Tang, 2008.